Things To Consider When Choosing A Gym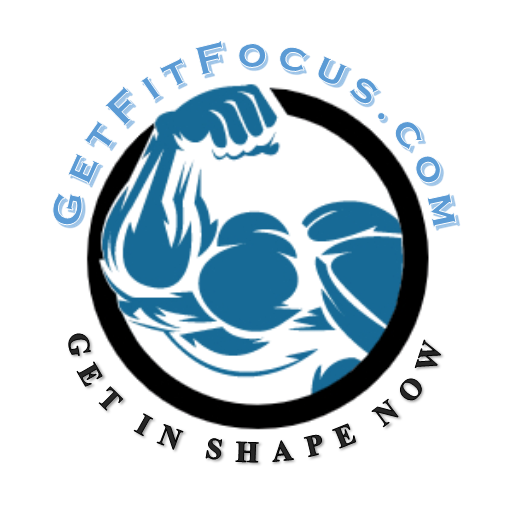 A gym should be the place for health-conscious individuals to fulfill all their fitness needs. The number of gyms has grown tremendously over the last few years and the services provided at the gym have also reached whole new levels. 
Gyms have definitely evolved from being a place meant only for body builders or sport-person. The increased attention placed on staying fit and living healthier lives have motivated people of all genders, age groups and professions to register and maintain gym memberships.
However, one must be extremely cautious of fitness centers that exist just to profit from the modern fitness craze. Some gyms can have a negative effect on your health and safety. An inadequate gym can lack properly maintained equipment, safety protocols and services provided. Therefore it is very important to keep some key points in mind when selecting the correct gym for your fitness goals.
Working out has to be a habitual event in your life. One of the quickest ways to zap your fitness motivation and significantly affect your workout schedule is location. For example, if the gym you belong to or utilize is located too far away from either your work or home. If the location of your gym is not convenient, then it will make it really easy to make excuses not to go or just outright quit over time. Therefore, close proximity to your gym is very important. 
The amenities of your gym choice also play a major role in your selection. These are the things that will make the gym comfortable to you. This will have a direct impact on your performance when training. Things like arrangement of equipment, air conditioning, and how helpful the employees are all play a major role in your choice.
If you will be attending before work – does the gym have adequate showering and locker room areas. If you will be attending after-hours – is it located in a safe area or somewhere where you will feel comfortable going and coming alone. Is the gym clean and well-kept? These aspects are relevant to each individual, so ensure it meets your requirements. All of these things should be looked into before registering for a membership in a gym.
Required Equipment & Equipment Maintenance
Some people conduct fitness training based on cardio, others strength training. So when choosing a gym you have to ensure the gym has the equipment required for you to address your specific fitness goals. If your focus is cardio, but the gym only contains free weights and dumbbells then that gym may not be the one for you. In addition to equipment, make sure the quantity matches the number of members. There is nothing like waiting for ages just to get the next free treadmill.
Furthermore, the equipment must be serviceable. Is the quality of the machines in line with your expectations? Are the weights and machines in good working order? These things can impact your overall safety and must be taken into account before joining. Feel free to ask the attendants at the gym about the age of the equipment and how often it is serviced and checked for defects. The quality of the equipment not only affects your safety but could also directly impact the effectiveness it has on your training. The lack or poor quality of equipment will certainly affect your entire experience at your membership gym.
Many times when someone joins a gym it is because it offers something they can not get or do not have at home. Additional services like a sauna, massages or a pool are those added extras that attract some gym goers. If you are looking for something specific then it is sensible to make sure the gym you are choosing offers it.
The fitness world is so competitive now days that many gyms even offer special day care centers that will monitor your kids while you train.  This option alone can provide the means for a parent to stay focused on their fitness goals.
5 Vital Questions To Ask a Strength Coach or Personal Trainer
Video courtesy of YouTube channel: Criticalbench. Checkout other videos on that channel.
Some people need extra input or information to help them with their workouts. Some may be starting a new type of workout and are unfamiliar with the standards of their new routine. If you require it, then find a gym that has personal training services so that you can make use of the exclusive individual guidance. 
Individual care and attention is possible with personal training. This can enhance the effectiveness of your training and increase inspiration levels. The more determined, committed and accessible a personal trainer is, the better the chances of the member getting good advice regarding their training. Have a set of questions ready when inquiring about the personal training offered. Also, make certain you inquire about any additional cost for this specific service.
A gym whose membership fees stretch your budget can be just as demotivating as a gym that lacks what you are looking for. If you are thinking about your wallet each time you go, then it can quickly cause you to cancel your membership. This will require you to start your search all over again. 
Flexible and long term packages may be easy on the pocket, but you should be careful about lock-in periods that may prevent you from pulling out. Also make sure you read the gym's Terms of Service and look for any recurring fees that may be listed in the contract. Make sure you are aware of everything you are being charged for.
Lastly, cost does not always equate into quality. Just because a membership fee is higher that does not mean that overall experience at that location is supreme to a lower fee option. Research and ask questions, even inquire with other members before joining.
Your gym must meet your goals and provide the expected experience you seek. Entertain recommendations, but make sure you do your own due diligence when it comes to choosing your gym. A gym might be the best fit for someone else, but may lack in the amenities or equipment you are seeking. Conversely, the gym that someone else hated just may be the right fit for you. Do your homework, because if you are serious about your fitness goals then you will be spending a lot of time at your gym!